The dream for most Off Grid Homesteaders is to find a way to earn a living from the efforts that get put into their homestead.  Leaving the rat race and working for oneself is the true symbol of freedom for most people.  But what is the best way to make money off grid?
There are many ways to earn a living Off Grid, but starting an online Blog or Youtube channel is one of the best ways.  Running a blog or Youtube channel blends perfectly with the work that is done on the Homestead.  If done right, it can earn you a very nice full time income with part time work.
I've been trying to make money thru living off grid for almost 20 years now. I tried a CSA.  I raised chickens and sold eggs.  I even created a local backyard grower's co-op to sell at the local farmer's market.  
Each of these endeavors had two things in common, long hours and little pay.  But I did find one thing that paid and your reading it right now.
The Trouble With The More "Conventional" Ways Of Making Money Off Grid
Ever since I've gone off grid, I've wanted to make money off of my property.  For a long time that meant being a farmer.  I wanted to grow food, start a CSA, sell produce at a farmer's market and have my products sold in stores.  I did all of that and more.
I would work long hours.  In the heat, cold and rain.  My back would ache and my knees would buckle, but I produced some amazing fruits and vegetables from my homestead.  It was hard but satisfying work.
Only problem was, I was barely able to pay myself more than $2/hr.  After calculating costs and time spent working, all I was able to muster was $2/hr.  This was after years of trying.
While I loved every minute of what I was doing, I could not support my family off of a farm income alone.  Luckily for me, I would sometimes get approached by a customer to help them design a garden area of their own on their property.  It wasn't exactly what I wanted to do, but this is where the REAL money came in.
One day I had to make a decision, keep trying to make the farm thing work (I wasn't getting any younger) or switch careers.  So I took up landscaping, but I also started blogging and a Youtube channel.  I'm glad I did.
I know some people are able to turn farming into a viable career, but for me it was a dead end.  It wasn't till I switched careers that I was able to earn a decent living in a related field while still growing food for just me and the family.
My story is not unique.  I have many friends who wanted to start a small scale farm only to have to return to their day jobs in the end.  I'm glad that I found an alternative that pays me enough to live and is closely related to my homesteading lifestyle.
And believe me, if I could do it, so can you.
How I Make Money As A Homestead Blogger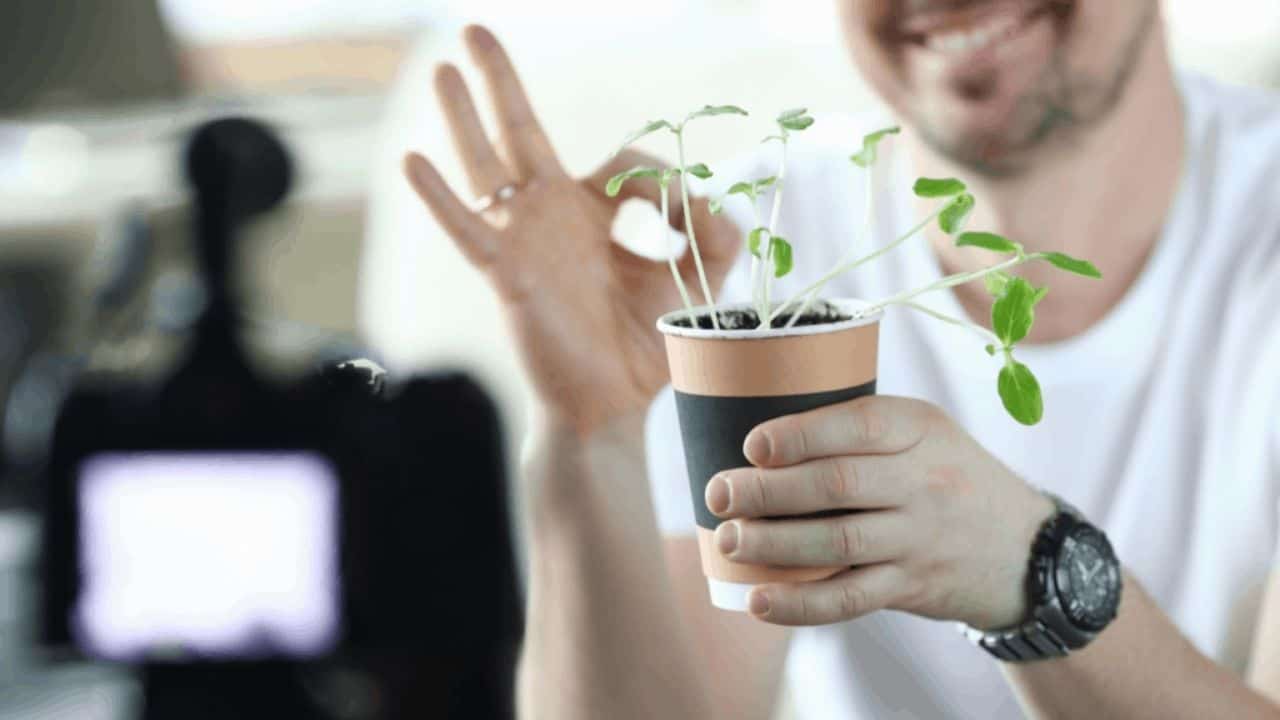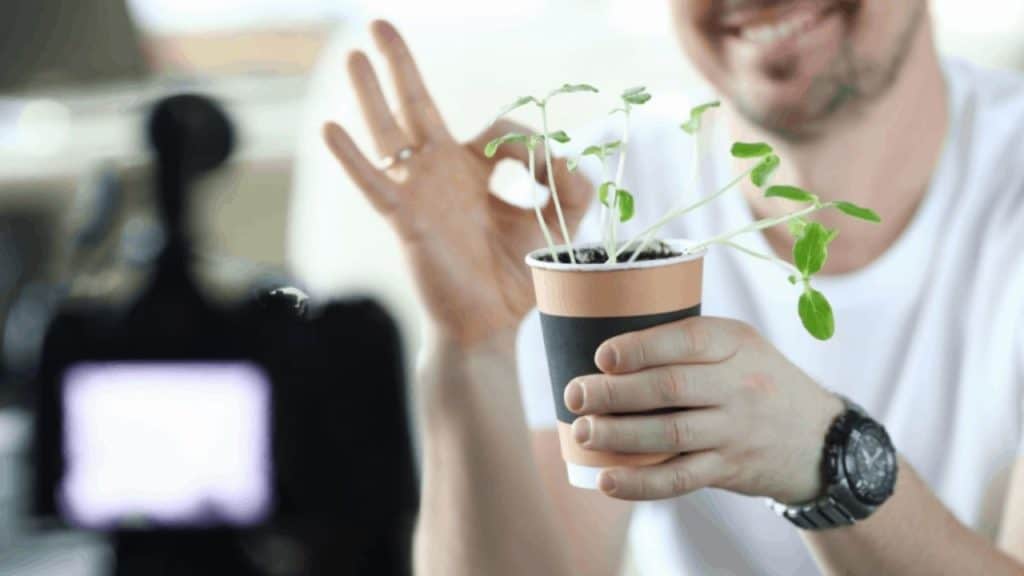 I have always enjoyed teaching others how to garden or how to build more resiliency in their lives.  From early on I always knew that I wanted to start a blog or Youtube channel but I kept putting it off.

I was always too busy doing the work.  Stopping to make a video or write a blog post just seemed to get in the way.  Boy was I wrong.  I can only wish I started sooner.  But you know what they say, "Best time to start was yesterday. The next best time is today."
The first thing that stopped me from starting a blog or a youtube channel was believing that you can't get paid for that kind of thing.  However, the more I dug, the more I learned how wrong I was.  
While researching the field, I came across a Youtube channel by 2 guys and Jim and Ricky from Income School.  These guys seemed like the real deal so I took the plunge and signed up for their program.  So far, I haven't been disappointed.
I started blogging and working on a Youtube channel in March 2020, just before the pandemic hit.  
I am now 6 months into this online money making experiment and I see good things on the horizon.  This is not a get rich quick scheme.  I am working on a 2 year timeline to earn a full time income.  I am not there yet, but the future looks bright.  Let me break it down.
Income Earned From Blogging & Youtube (March-September 2020)
Let me preface this by saying that I am nowhere near where I should be 6 months into this project.  Having to homeschool kids because of COVID has severely hurt my time to work on this project.  However, my numbers are above where they should be at this point for the amount of work that I've put into it.
| | |
| --- | --- |
| BLOG INCOME | |
| Articles Published: 46 | Recommended: 80 |
| Pageviews (monthly): 3582  | Average: 300 |
| Ad Revenue: $251.04 | Average: $5.94 |
| Affiliate Income:  $53.40 | |
| YOUTUBE INCOME | |
| Videos Published: 32     | Recommended: 64 |
| Ad Revenue: $106.24 | Average: $15.45 |
| Affiliate Income: $42.89 | |
| In Person Consultations: $550 | |
These are 6 month totals.  It may not seem like much, but I am making far more than I should be at this point in the process.  Plus, it's way better money than I made farming.
These numbers are only expected to grow.  As I write more content and publish more Youtube videos, the income I earn should grow exponentially.  The online space requires a bit of content to build before it can snowball into a constant revenue machine.
By the end of year 2, my goal is to earn $3000/month off of only 20 hours a week of work.  
Attainable?
Piece of Cake.
I plan on chronicling my progress every month, so stay tuned.
Why A Blog Is The Best Way To Make Money On A Homestead
Many of us want to find a way to live off of our homesteads or to generate enough cash to finally go Off Grid.  Having a web based income is a perfect fit!
I originally began blogging when I was running a landscape company in CA.  I was able to put in full days installing landscapes and write an article for my blog before bed.  
Now that I am back on my off grid homestead, I can tinker all day in the garden and at night or on rainy days I could work on my blog or Youtube channel.
When I go on my 2 month summer vacations, I can bring my laptop and keep working on my business while my garden is in maintenance mode back at home.
What I am trying to say is that working online is flexible.  It is a great way to start a side business while still in a full time job.  It is also a great way to fund your hobbies, like backyard homesteading.
Many bloggers out there are making serious incomes!  They are not becoming millionaires, but they do earn sizeable incomes that would probably put your current wages to shame.
Plus, if you're like me, you can find a way to blog about something you're passionate about, like Off Grid Homesteading, and grow a decent income at the same time.
Trust me, there are far greater returns in blogging about homesteading then there are selling your chicken eggs.  
How a Blog Can Make Your Current Homestead Endeavors Even More Lucrative
Don't get me wrong.  I'm not trying to tell you not to sell your chicken eggs or young fruit trees out of your nursery.  I'm trying to tell you that a blog can be a great additional income source that you can add to all of that.
In fact, having a blog and youtube channel can make those other endeavors even more lucrative.  They are a great way to build a brand and build authority in your market.
Just by starting this blog and my Youtube channel, I have had countless people write me for advice or offer to pay me for consultations.  I have even made numerous plant sales through my Youtube Channel.  
All this without even mentioning that I offer any of these things.  Imagine what it could be like if I made a real effort towards pursuing those other income streams.
I firmly believe that if I started a blog or Youtube channel when I first began my Off Grid journey, my attempts at a CSA could've been profitable.  These online platforms would have built name recognition, increased my customer base and have allowed me to charge a premium.

Do not overlook how important it could be to pair your current homestead enterprise with a blog or Youtube channel.
How To Start Your Own Homestead Blog
Have I convinced you yet on why starting a blog or Youtube channel would be a great way to earn an income while living Off Grid?  Clearly the future is online.  If we don't jump on board now, others will.  Let me tell you exactly how to do it.
Sign Up For Webhosting
The first thing that you need to do is signup with a webhost and setup your site with WordPress.  I suggest signing up with Bluehost.com.  Not only are they the cheapest, but they are the best.  Their tech support is so good that they'll practically build your website for you.
I do not suggest signing up for the other services such as Wix.com or Weebly.  These sites own most of your content and if you want to add even the smallest feature, you'll have to pay.
With Bluehost it's a small monthly fee, sometimes with a free domain name thrown in too.  Then you pick out your theme, which can be found for free through WordPress or you can purchase one that's built for blogging like Acobado, which can be free if you signup for Income School.
Get your theme steup and you're ready to start producing content.
Research, Research, Research
This is the key to a successful blog or Youtube channel and that is…Research.  Before you begin writing anything, research what other people are asking.  When you find those questions that are not really being answered on google, you've found your new article topic.
How I like to do it is open Google on an incognito browser and begin to type in questions like "How does a compost toilet…a?"  How does a compost toilet…b?"  How does a compost toilet…c" and so on.
Google will make autofilled suggestions based on what other people are searching for.  When you find a search with little competition, that's your way in.
The folks over at Income School have really nailed down this process.

Consistency Is Key
This is where most people tend to fall off the bandwagon.  In order to be successful with blogging, you have to be consistent.  It is recommended to produce 30 blog articles in 60 days, varying in length from 1500 words to 4000.
After 60 days you should continue to produce another 10-20 per month for at least a year if not more.  At the same time you are building up features on your website, creating monetization plans, email lists and more.
It's a lot of work, but the more you get into the habit of doing it, success will find you.
It's a matter of binge watching that new series on Netflix or spending those same 10 plus hours writing 3 blog posts.  You get to decide.
The Payoff Comes To Those Who Wait
Like I mentioned earlier, I am only 6 months into this process, with a 2 year goal of creating a full time income.  Progress comes over time in this field.
It may take up to 6-9 months for your posts to even begin to rank on Google.  With that comes a lot of faith in the fact that what you are doing in the early days when posts aren't ranking will actually pan out 2 years down the line.
This is what makes this field so attractive.  While the barriers to entry are low, success only comes over the long term, which most folks do not have the patience to wait for.  That weeds out most of the other people out there that attempt blogging but never stick with it.
Find Success With Income School
I have to share with you the secret of my success.  Without these guys I'd still be wondering if it was actually possible to earn an income online.  The day I found Income School was the day that I knew I stumbled upon something that could work.
Jim and Ricky and the rest of the crew at Income School exude authenticity and integrity.  The make money from home space can be filled with slick sales messaging that never delivers on what was promised.  This is not the case with Income School.
Ever since I have joined I have been able to clearly structure my blog for success.  They constantly update their course to make it more relevant.  They do massive amounts of data testing and turn that data into actionable steps for success. 

Not only do they help you setup a blog, but they have a course on starting a Youtube channel, how to monetize your blog with advertising or info products and so much more.
If you are looking for success, Income School is the place to start.
Blogging Vs Youtube: Which is Better For You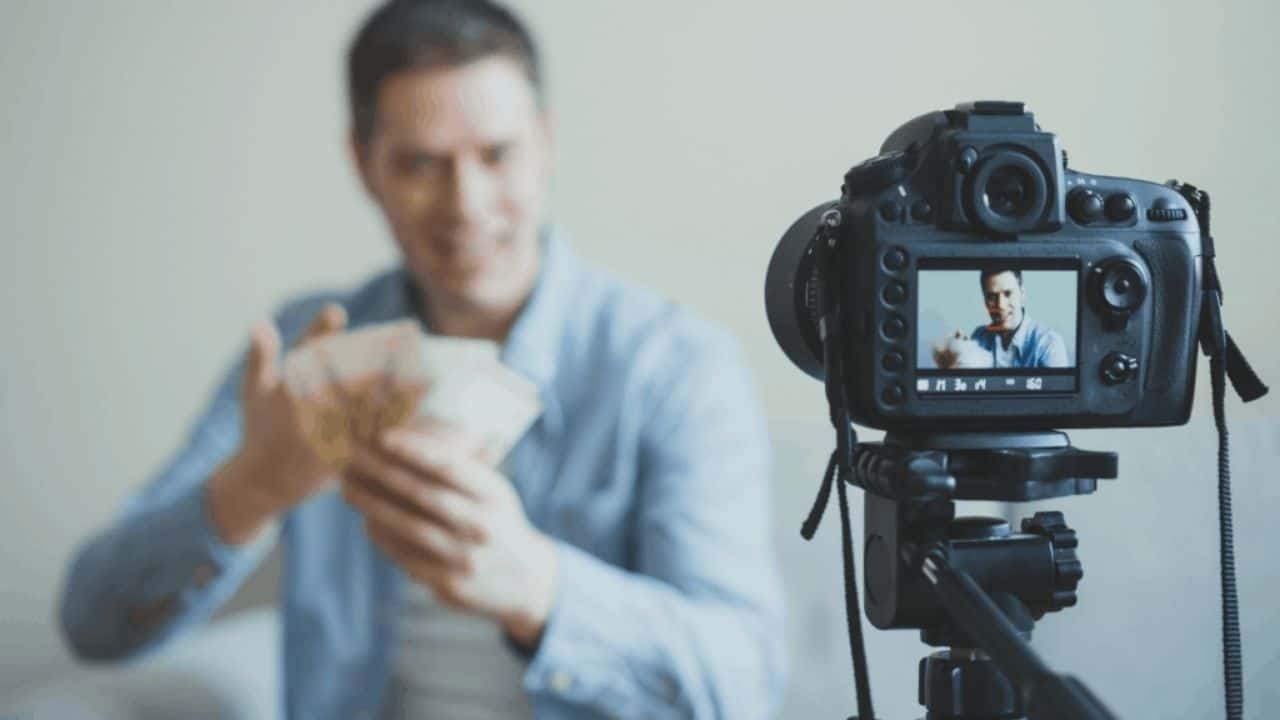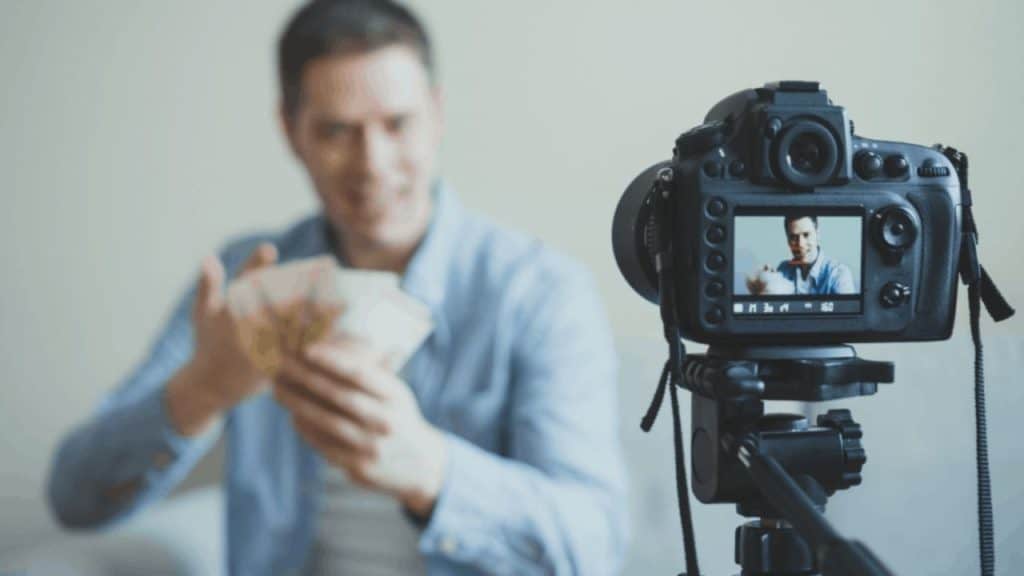 Blogging and Youtube are not the same thing, but they do go together.  Not only are you able to diversify a little, you can also use the blog to promote the Youtube channel and vise versa.
With blogging comes a lot of writing and website development.  With Youtube comes being in front of a camera, new skills that need to be developed around being a camera operator and long hours editing video.
For some people, the idea of being on video frightens them.  For others, the thought of writing a 3000 word blog post seems unattainable.
So it really boils down to which one you feel most comfortable with.  However there are a few things of note.
It has been easier building a following through Youtube
I have made more money through Youtube than thru Blogging
Making a Youtube video is WAY faster than writing a blog post
If I seem to be in favor of Youtube, that's because I am.  The folks over at Income School have pushed Youtube pretty hard this past year for good reason.  It works.

If you're like me, you can try and do both at the same time.  But if you're short on time and need to earn a faster return, then focus on Youtube.
Setting Up A Youtube Channel For Success
It's easy to set up a Youtube channel.  If you already use Gmail, you're half way there.  If not, make yourself an account.
Once that's setup, go over to Youtube and create your channel.  Give it a name.  Upload a banner to your channel (Canva.com is a great FREE resource for all your graphic design needs).  
Record at least 5 videos before you publish any of them.  Once you get 5 done, publish them and start working on the 6th.  It's best to publish 2 a week, but if you can only do 1 then that's what you do.  Just make sure you hit the publish button every week.
Do Your Research
In order to be successful with Youtube, you have to utilize strategies similar to writing a blog post.  In the Youtube search bar, type in a question related to your niche.  Check out the competition. If there doesn't seem to be much, record a video.
You can do the same search method that we did for blogs, but instead of using google search, use Youtube search.  
There is a lot more space in the Youtube world than the blogging world.  If you're looking to get your feet wet in the Youtube space, make sure you do not overlook this step, it is foundational to success.
You Don't Need Fancy Equipment
Most people make the excuse that they'll start a Youtube channel when they can afford the equipment.  But there's no need to wait.  You most likely have all that you already need, which is your cell phone. 
I started with and still use a Samsung Galaxy 7.  It's not the best camera, but for starting out it has been perfect.  A cell phone is always with me.  When I have an idea of something to shoot, I can do it with ease.
My first video was me holding my phone recording a selfie video on How Much Does It Cost To Go Off Grid In Hawai'i.  It has been my most watched video to date.  At the time I thought it was one of the worst videos, I ever made.  Funny how things work.
The most important thing to do is hit record.  Worry about the quality of your equipment later.
Get A Decent Mic
One piece of equipment that you should invest in is a decent microphone.  Nobody wants to watch a video that they can barely hear.  
I use a cheap lavalier Microphone that I got off of Amazon for $30.  The quality of the sound is pretty good.  A lot better than the built in mic in my cellphone.  What I don't like about it is all of the wires.
My plan is to reinvest all earnings right back into my business.  Before I purchase a new camera, I plan on upgrading to the Tascam Portable Lavalier Microphone. Having a wireless microphone while making in the field videos about off grid living could be life changing!
Different Types of Channels
When you are planning out your Youtube channel you have to consider what it will cover and what your style is going to be.  Will you be an off grid homesteading channel?  Maybe you want to zero in on something like aquaponics or beekeeping?
Whatever you decide, be sure to make a plan for your channel before you start.  Identify your niche and different sub-niches within your niche.
When it comes to recording your videos, what format will you take?  Will you do a How to channel?  Vlog?  
Whatever your main style is, it's ok to mix it up every now and then too.  Let people see who you are and get to know you.  That is what will make or break your channel in the long run.
More Ways To Learn About Youtube
If you are interested in learning more about Youtube, I have to once again recommend the folks at Income School.  Not only do they cover blogging in their course, but they have a Youtube course included under the same subscription.  There is no need to buy another course!
The Income School Youtube course goes through 60 steps to build a Youtube channel.  Everything you need to know to set up a channel is in the course, as well as a few ninja tips not talked about anywhere else.
Once again, i cannot talk up the Income School Project 24 enough.  It has changed my life and I am sure it will change yours too.



If I Can Make Money Blogging, So Can You
I tried for years to make money online.  When the internet first came out I sold everything from reject snowboards to concert posters.  I set up websites for people.  I even tried a few blogs.
I made a little money here and there, but I had no plan.  There was no blueprint for how to make money online.
When I found Income School, I also found a way to earn an income while being able to work from my off grid homestead.  That is a dream that I was unsure would ever come true.
I sure cannot wait to see what comes of the next year and a half.  Here's to reaching that $3k/month goal.
Will you help me get there?

Share this post on facebook with the links below.  Join me on Youtube and subscribe.  Sign up for Income School and find success of your own.
Let's turn our passion into a livelihood.  Turn a blog into a money making empire and enjoy all the freedom that living off grid and being your own boss can give you.

Thanks for reading.  Aloha!!
Homesteadinhawaii.com is a participant in the Amazon Services LLC Associates Program, an affiliate advertising program designed to provide a means for sites to earn advertising fees by advertising and linking to Amazon.com. This site also participates in other affiliate programs and is compensated for referring traffic and business to these companies.